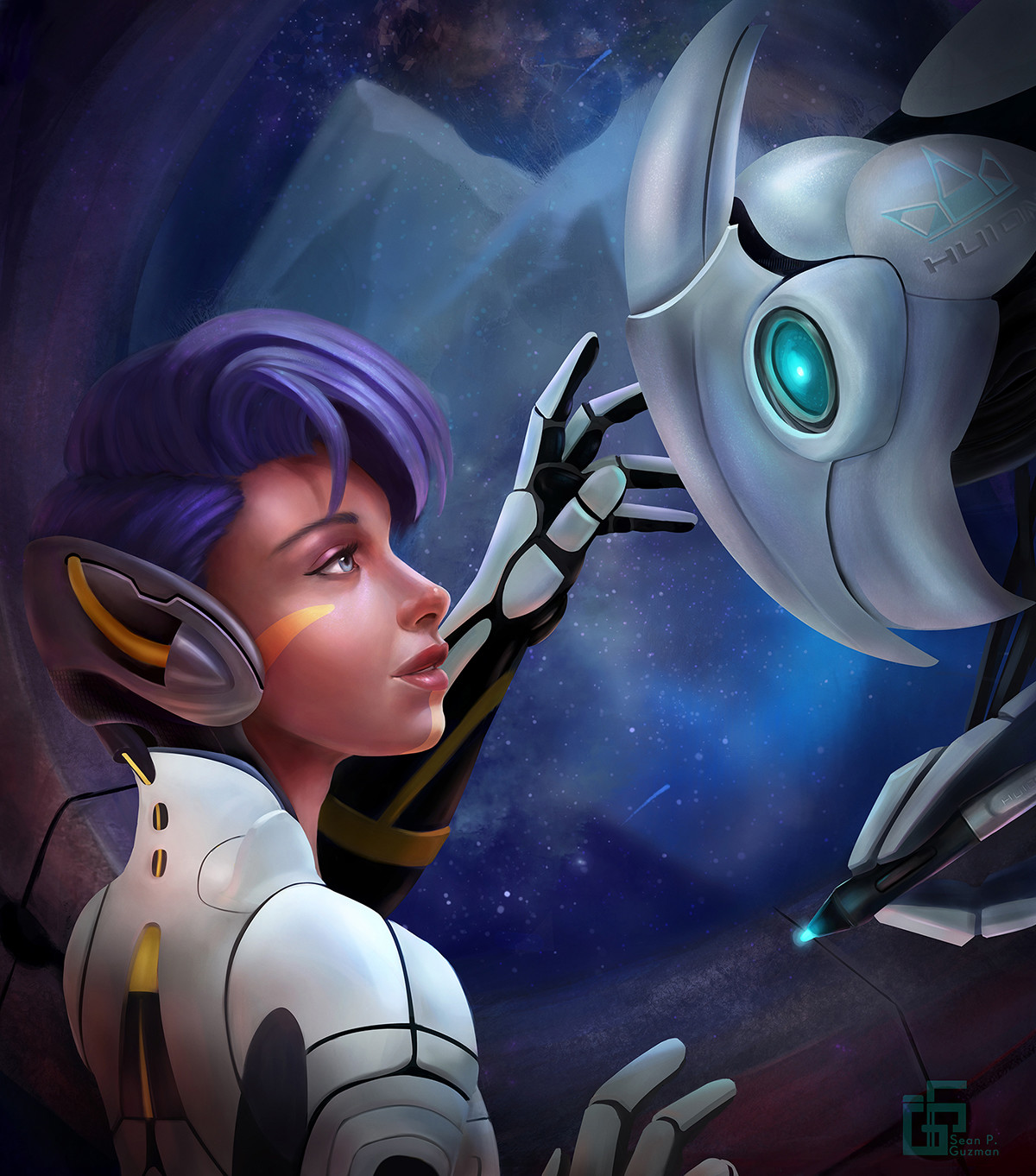 You know, I love Wacom, but I have to say for a Graphics Tablet without a screen (and maybe in a lot of cases with a screen) Huion makes a good tablet. In this case the H1060p. This is all my opinion, I have not been paid by Huion for this "review". Honestly I have just had a really good experience with this graphics tablet and I think we as artists can do a lot with the tools we use, especially if you're on a tight budget.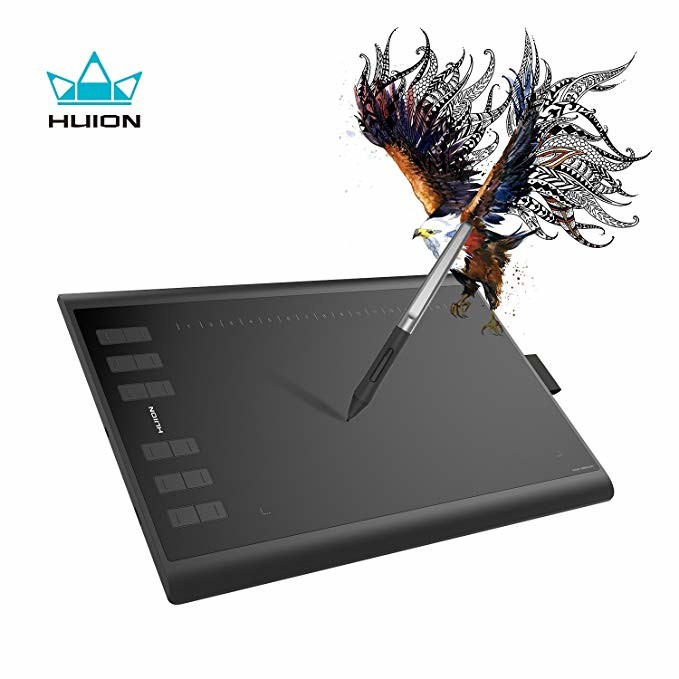 I have been using this tablet for over 6 months and I have to say it is a joy to use. From my experience it has not limited my painting, or drawing and inking, in any way, except that it does not have a screen on it.
Pros: 
Good Activation Force: Registers to a light hand pretty well
Good Sensing Height: I did not know I needed this, and nothing against XP-Pen, but the sensing height when I tested the XP-Pen graphics tablets was not high enough. This caused the mouse cursor to get lost if I lifted my pen even a little. The Huion H1060P does not have this problem and I can easily lift my hand and have my mouse pointer follow along. This was a big deal in my knowing where my pen was in correlation to my monitor. In this aspect, the H1060P is similar to an Intuos Pro from Wacom.
Pen Tilt: As of this review, the H1060p now has pen tilt recognition like Wacom tablets with the latest drivers. A great plus.
Battery Free Pen: Goes without saying, this tablet does not use a battery, no charging.
Medium Grade Resistance: The Huion H1060P surface is, to me, very pleasant to draw on. The resistance is both not super smooth, but not super rough. I had previously compared this to the Wacom Intuos Pro Medium, and I actually prefer the H1060p surface.
Hotkeys: If you like to use hotkeys this is perhaps the best non-screen huion model to get.
Both Pro and Con:
Quality: Great packaging and feel of the tablet. For the price, the quality feels good, although if I were to compare to the Wacom Intuos Pro that feels more premium overall.
Drivers: Huion as a company does a good job here. They are constantly keeping their drivers fresh. I have come to trust them here because the drivers are kept up. The latest drivers have a little bit of an issue combining the alt+right click hotkey on the pen in Photoshop. I adjust the brush size on the fly by holding the pen hotkey to adjust. The latest drivers are not registering this hotkey and it no longer works on the pen. This seems to be only with the latest drivers.
Con: 
After about 5 months of use the pen it came with died. I was able to purchase a replacement and it works like new again. Though I was surprised it died.
What I would like to see:
A pen with three buttons, similar to the Wacom Pro Pen 3d. Willing to pay more for that.
Overall:
Excellent tablet for the money. If you are considering a graphics tablet with no screen, it is hard to beat this one. I think Wacom is excellent, love them, but at the price this tablet is worth it. Doesn't slow me down and I have yet to have an issue with the tablet itself. Excellent.